In October, I had the opportunity to attend the annual Congress of Neurological Surgeons (CNS) meeting due to a case report I had been working on with Dr. Pat Senatus and Dr. Neil Feldstein (Director of Pediatric Neurosurgery) which was accepted as a poster/oral presenation. The meeting was held in Denver, Colorado. Here I am with the poster of our work.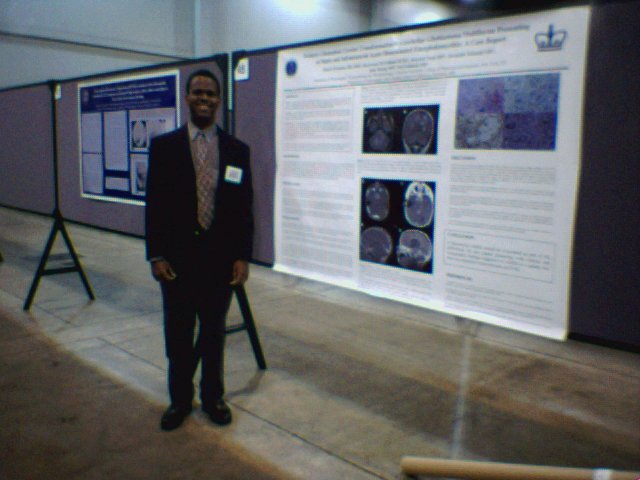 During the CNS conference, I was also able to have some fun hanging out and dining with other friends from med school. From L to R: Ryan King, Susan Williams, Josh Yorgason, Mike Sughrue, Omar Syed, Andrew Ducret, Anand Mehra, Ilya Laufer, and me.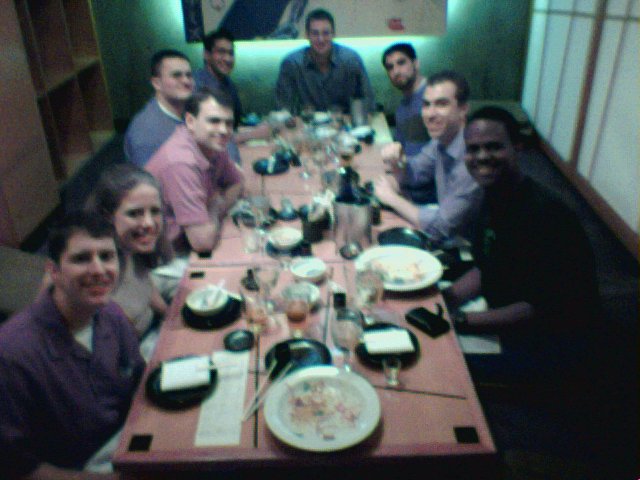 This is Mike Sughrue, one of my roommates since second year of med school. He is the smartest person I have ever met, and also one of the wisest. He too is interested in Neurosurgery and I have no doubt that he will become a world-renowned pioneer in the field in the not-too-distant future. I would not be where I am without him.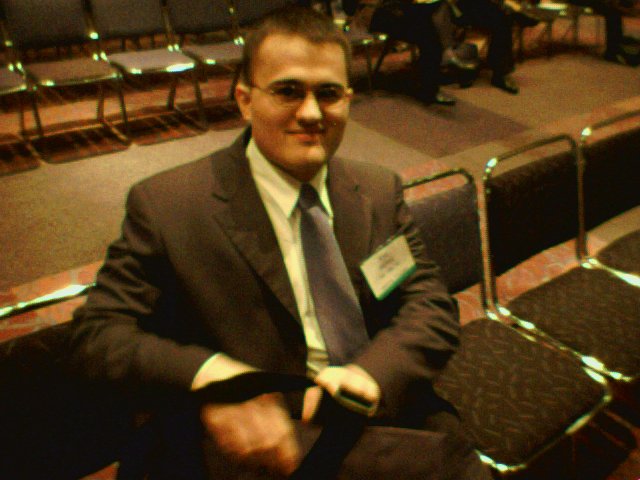 In April 2004, I was able to present my research at the 20th annual Wilbert C. Jordan Research Forum held during the 40th annual Student National Medical Association meeting in New Orleans, Louisiana. I won one of the Clinical Science prizes, having achieved the highest overall score. Here I am with Dr. Jordan (center) and the other winners.
Graduation pictures
Back to third-year pictures
Back to second-year pictures
Back to first-year pictures
Back to picture index
Back to my home page