Columbia College of Physicians and Surgeons (P & S)
Pictures (from Third-Year)
Here is my dad as he is being made president of the P&S Alumni Association for the 2002-2003 academic year. The lady congratulating him is Martha Welch, President for the 2001-2002 academic year.(Picture by Constance Halporn)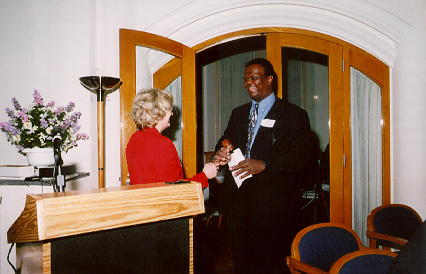 From L to R: Me, Dr. Eric Kandel (Winner of the 2000 Nobel Prize in Medicine), and my Dad. (Picture by Constance Halporn)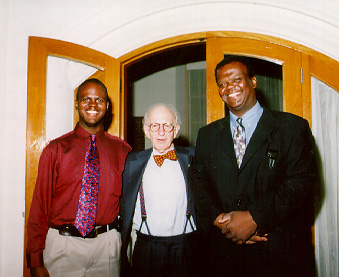 Here is Group 5A at our Transition Ceremony on June 21, 2002.
Front Row (L to R): Linda Rosenband, Anand Mehra, Pat Reavey, Mike Krosin, Megan Peimer, Karen Tang, Lauren Wiebe.
2nd Row (R to L): Me, Christina Go, Linda Huang, Yemi Ogunkoya, Preston Sprenkle. Not pictured: Tom Wilson, Tracey Foose.
(Picture by Mike Krosin).

Here I am in my white coat and scrubs -- hey, I actually look like a doctor! :) (this was taken in August after an Ultrasounds performance)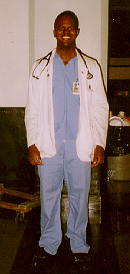 These are some pictures from the Living Museum of Creedmoor Psychiatric Hospital in Queens, NY, where I did my Psychiatry rotation. The artist of these amazing drawings is Issa Ibrahim.
These are from the August 30th night session of the 2002 U.S. Tennis Open. I was fortunate enough to see the 2 players who would eventually win the tournament.
Right: Serena Williams serving to Nathalie Dechy (3rd round)
Left: Pete Sampras serving to Kristian Pless (2nd round)
For my week of vacation, I went on a cruise to the Bahamas. Here I am during the day the ship docked in Freeport.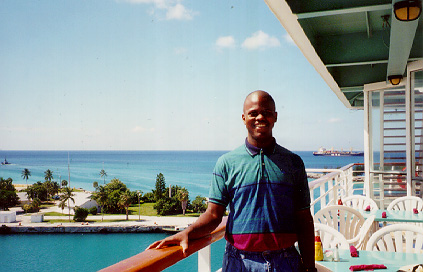 The next day, the ship docked in Nassau. Here are pictures I took of the Atlantis hotel. Pretty, isn't it?
This is from later that same day, when I got to go snorkeling for the first time (underwater cameras are cool :)).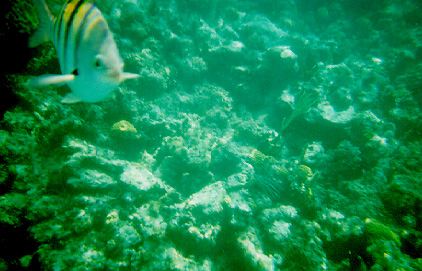 I was fortunate enough to attend Linda and Wen-Wei's wedding on November 2, 2002 at the Oversea Chinese Mission church in Chinatown. Here are some pictures
In February 2003, I was fortunate enough to be in Cooperstown, New York for my Primary Care rotation -- so of course, I visited the Baseball Hall of Fame :).
Here is a facetious picture of President Bush that I found on a lab door (having seen Lord of the Rings is necessary to understand the joke) :).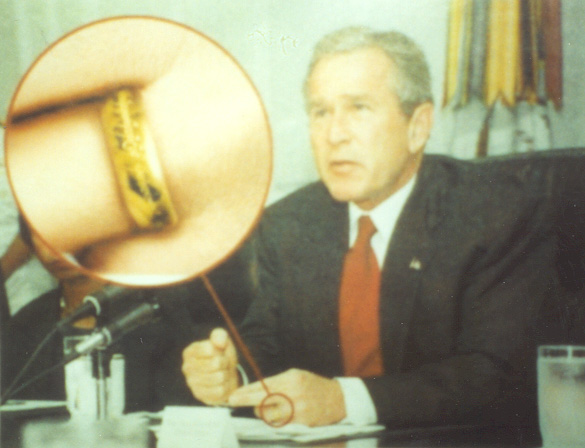 This is Dr. Donald O. Quest, Vice Chairman of Neurosurgery at Columbia, who I was fortunate enough to have as my Neurosurgery residency advisor during my first three years of medical school.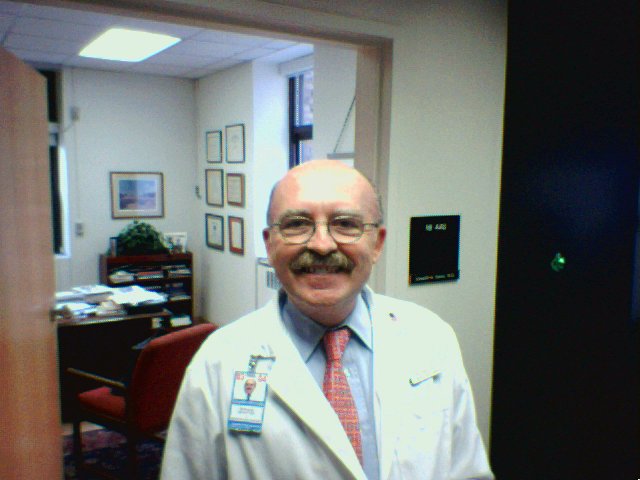 In April 2003, I was able to go to a Yankee game courtesy of Dr. Goodman and his family. The Stadium is pretty big, isn't it?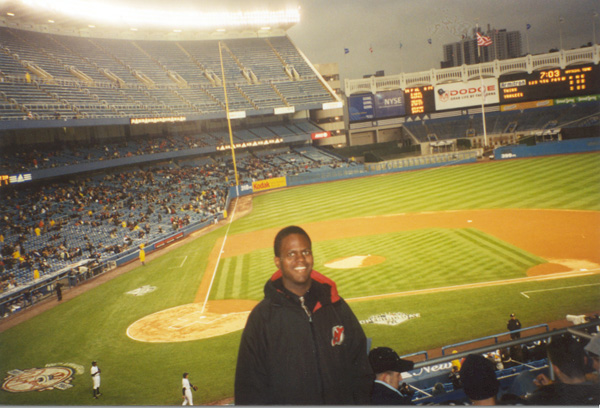 On April 30, 2003, I had the good fortune to be able to present the Neurosurgery research I had been working on with Dr. Goodman and Dr. Senatus at the annual American Association of Neurological Surgeons (AANS) meeting in San Diego, California. Here I am in front of my poster.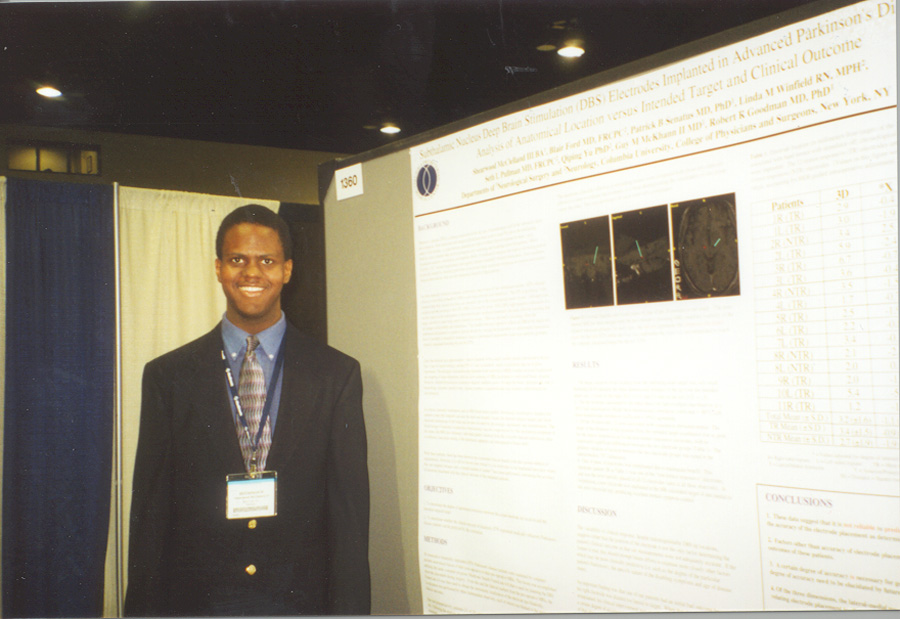 At the AANS meeting, I was fortunate enough to run into many prominent neurosurgeons, perhaps none more prominent than Dr. Alim Louis Benabid, M.D., Ph.D. of France. His ingenious application of Deep Brain Stimulation to the surgical treatment of Parkinson's Disease has improved many lives and established him as a world-renowned pioneer in Neurosurgery. He was kind enough to take this photo with me.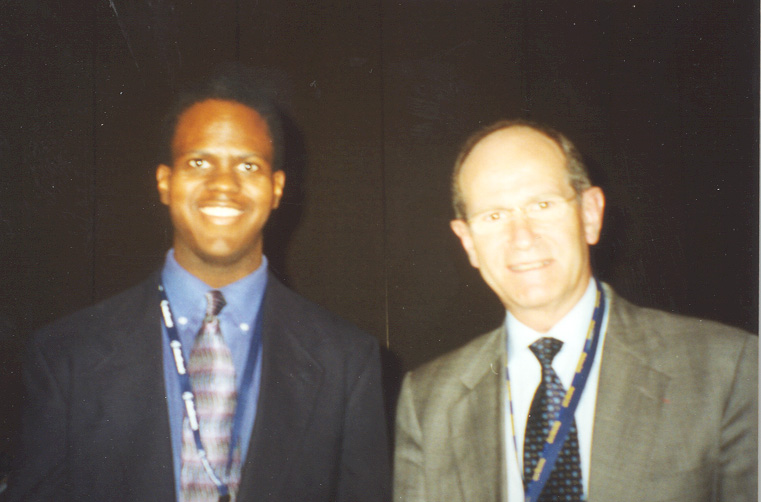 Here is a picture of CCF at our 2002-2003 dinner. L to R (back): Me, Christine Austin, Carrie McClaskey '03 (medical), Yoo-Mee Kim '03 (dental), Dave Kim '03 (medical), Dave Taylor '03 (medical), Connie Taylor, Nehemiah Spencer. Front row (L to R): Ada Yung '03 (Occupational Therapy), John Chang '03 (Dental), Denise Chow '04 (dental)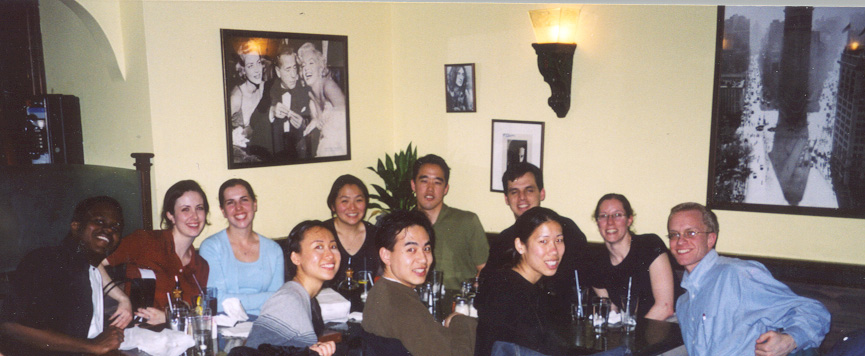 And another picture of CCF after the dinner.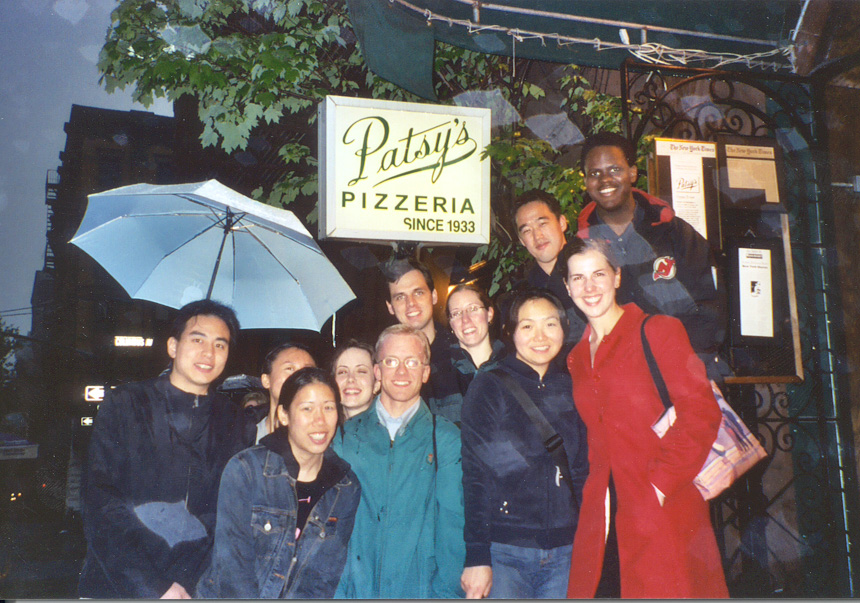 Fourth-year pictures
Graduation pictures
Back to second-year pictures
Back to first-year pictures
Back to picture index
Back to my home page