Miscellaneous Pictures
On the day before my 26th birthday (May 23, 2004), some of my friends from Times Square Church took me out to Carmine's (my favorite restaurant) to celebrate. Here are all of the people who celebrated with me, from L to R around the table: Chris Rafinski, Shawn Best, Wole Olowoyo, Macdela Cooper, Nicole Sinclair, Leah Tesfu, Nicholla Alexander, ChienJu Lin, and Christian. Not pictured: Paul Daniel, David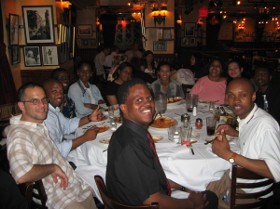 Here I am with Chris and Shawn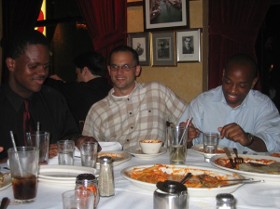 Some important people who helped make this event possible. From L to R: Nicholla, ChienJu Lin (the mastermind behind the entire event), and Paul Daniel (a key player in organizing the event)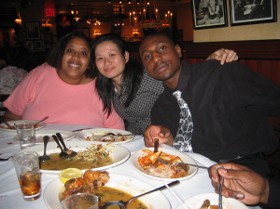 A closer look at some of the ladies: Macdela, Nicole, Leah, and Chien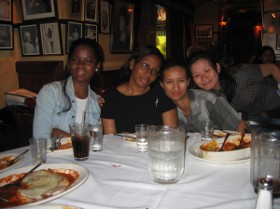 From L to R: Chien, Paul Daniel, David, and Christian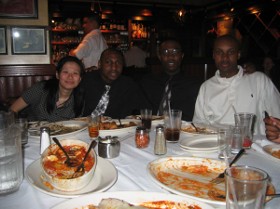 Here are some pictures as the birthday cake is being presented. As you can see, I am very touched.
On August 7, 2004, Times Square Church held a youth outreach in Washington D.C. called "It's Time To Take A Stand For Christ". As a member of the Young People's Choir, I was able to be part of the event. Here are some pics (courtesy of Chien).
Before starting residency, I went to Hawaii to visit Martha in April 2006. This picture comes following Sunday service at Martha's church (New Hope Christian Fellowship). In Front: Elliot Khlopin, Aaron Harper. In back: Martha Khlopin, Me, Martha's mother.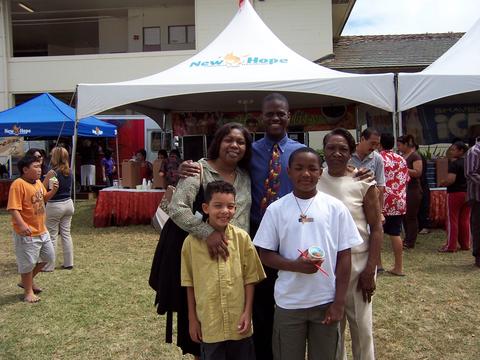 Here we are at brunch following Sunday service. Right to Left: Dr. Kim Harper, Me, Aaron Harper, Elliot Khlopin, Martha's mother, Martha Khlopin.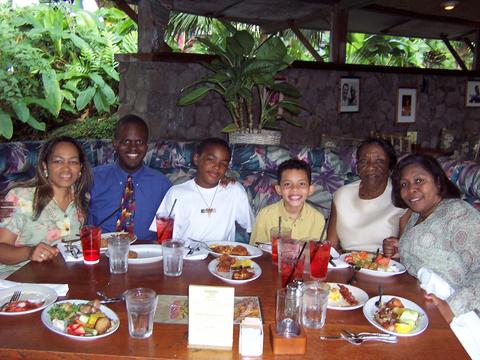 In January 2011, my best friend Dr. John Chen and I went to a regular season National Basketball Association game between the Boston Celtics and the Minnesota Timberwolves at the Boston Garden. It was a great game, and a great experience!
In April 2011, John and I went to the Naismith Basketball Hall of Fame in Springfield, Massachusetts. Here are some pictures of our time there...what an awesome place!
In June 2012, John and I went on vacation in Northern California. During our time in Silicon Valley, we stopped by the headquarters of Apple, the largest company in the world. Here are some pictures from outside and the guest store.
While in Silicon Valley, we went to the Computer History Museum, which was a great experience. Here is John in front of the exhibit documenting the evolution of data storage over the past 100 years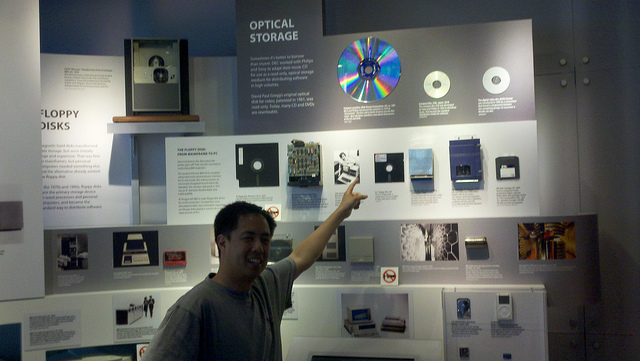 Here I am next to the first computer (back in 1970!) used for aiding brain surgery in patients under general anesthesia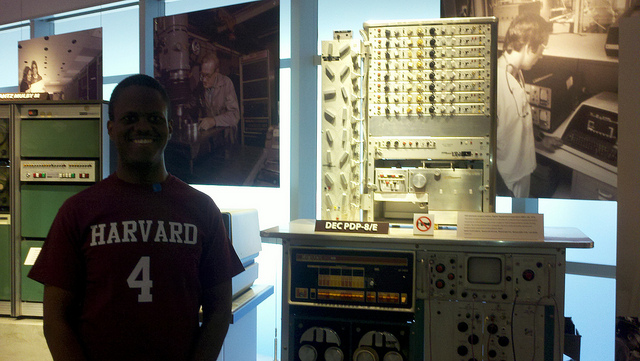 Here I am near several computers used to aid children's education in the 1980s (some of which I remember well :))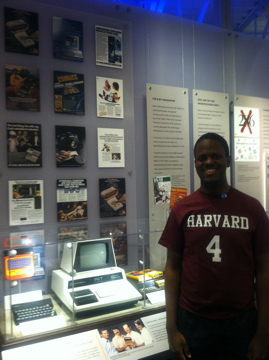 Here I am next to Deep Blue, the computer created by IBM which was the first to defeat a reigning World Champion in a standard game (1996), and then the first to win a match against the World Champion (1997) -- both against Garry Kasparov, considered by most to be the greatest chessplayer of all-time.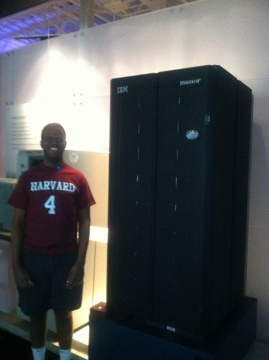 During our week in California, John and I went to a San Francisco Giants baseball game -- this was the day game AFTER Matt Cain's perfect game :).
The next day, we went to Chinatown in San Francisco...
after which we went to the Golden Gate Bridge, and got some great pictures!
More pics to come!